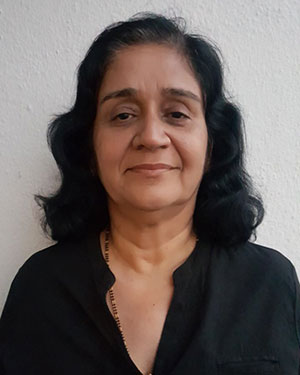 Renu has vast experience in Guidance and Counselling. Specialised in the field of education and problem solving. She has a keen interest in motivating and helping individuals excel in present day world of opportunities, coupled with competition.
She has been managing schools effectively as a Principal at different locations in the country and has contributed towards developing & implementing new strategies/ systems. Strengthened parental support by suggesting suitable guidance techniques. Has provided excellent support to the management for effective administration of the institution. She has steered institutions towards winning laurels in different spheres.
Key areas of expertise include:
Skilful in formulating strategies to expand institutional image.
Skilful in problem solving and career guidance, considering individual needs, abilities and desires.
Possess excellent communication & presentation skills.
Excellent in devising strategies, streamlining systems to enhance operations.
Positive attitude combined with zeal to learn & implement novel ideas.
Educational Background:
Ph D in education, with specialisation in Guidance and Counselling. M.Ed in Guidance and Counselling from Pune University in the year 1991. B.Ed from Pune University B.Sc (1st rank, awarded Gold Medal) from M.S. University, Baroda