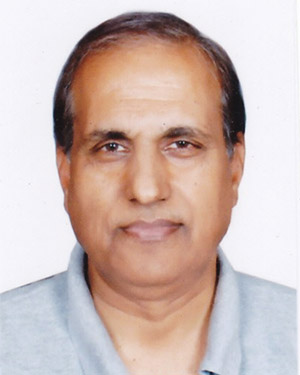 Dr (Colonel) Sultan Singh Malik, has the preferred inter-discipline combination of qualifications and specialized experience of Environmental Sciences, Management, Mech Engg, Academic, Training, Op & Research (DRDO), and Industry (Production, TPM, Plants Head). Flexible with strong team-working skills, in areas such as research in disposal of hazardous waste, resource planning, recruitment with excellent organizational skills gained through all-round field admin experience including national media.
Served as VP(Head (Ops) and Senior General Manager) in a leading(1000crINR) automobile castings and machining industry, one of the world's largest single window 2wh engine block supplier Pune, India.
Dr Malik has received a number of honours and awards both from national and international levels--DRDO, MOD, Govt Of India acknowledged the achievement of his research.• Awarded Prestigious 'Bajaj Auto Ltd. Total Productive Maintenance Award 2012' for achieving outstanding results on Quality, Production, Delivery Schedules, Cost Cutting, Training, Safety, Motivation and Morale in the Indian corporate.
His key areas of expertise include:
Good communicator
Planning
Negotiating
IT skills
Customer service
Staff development
Educational Background:
Ph.D. DRDO, Univ. of Pune, M.Tech. (Mech- vehs )Univ. of Pune, B.Tech. (Mech), Punjab Univ, Chandigarh, 1979.