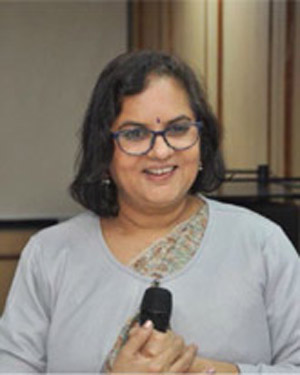 Rekha is a Behavioral Sciences-T-Group, MBTI & Achievement Motivation certified professional and Coach, having over 30 years' experience in Planning, Designing and delivery of training for the following audience: Board of Directors, Top Management, Executive & Supervisory cadre, Artisans, Women & Children.
Worked as General manager BHEL, worked in PHD Chamber of Commerce and Industry as Executive Assistant to the Secretary General from 1981 to 1983. Looking after Liaison officer to various desks like External Affairs, Tourism etc . She has been Accredited MBTI trainer from CAPT, USA, Occupational testing courses with SHL, Certified to administer the Thomas International Emotional Intelligence online test, Inside-Out Coaching Certification for GROW Coaching Model, 7 Habits of highly effective people certification.
Her key areas of expertise include:

Advanced Management program
Resilient leadership program
General Management program
Motivation & Leadership styles
HRD Policies
Educational Background:
She has completed her M.Sc (Counseling & Psychotherapy) MA, BA Economics, Diploma in Training and Development from Indian Society for Training & Development(ISTD), New Delhi in 1987.Accreditation course in Sensitivity Training from Indian Society for Applied Behavioral Sciences in 1995.Certification Course in Achievement Motivation from NIESBUD, New Delhi in 1998.