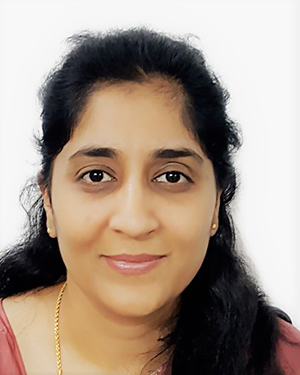 Nisha has 10 years of experience in the education field. Her focus in life has been to put in her best in whatever she does and work wholeheartedly using her knowledge and management skills in the best interest of the organizations she deals with. She is known to bring in the 3D'S Discipline, Dedication and Determination to make you achieve what you want.
Prior to working with Human Training she has worked in companies as English Language Trainer as well as Soft Skills Trainer. Has imparted lot of Personality Development skills in various corporates too. Worked as an Educational Counselor in GeeBee Education Pvt Ltd. and was responsible in motivating students who have completed their graduation in pursuing higher studies abroad. Has also worked with Citifinancial Consumer finance India Ltd as Relationship Manager and dealt in providing training to Direct sales Team and Back end support staff.
Key areas of expertise include:
Skilful in providing an educational environment for achieving a successful educational system.
Skilful in formulating strategies to expand personal brand image.
An effective educator with good communication & interpersonal skills.
Educational Background:
Post Graduate Diploma in Management in Marketing and International Business from Balaji Institute of International Business, Pune B.Sc (Hons) from Pune University