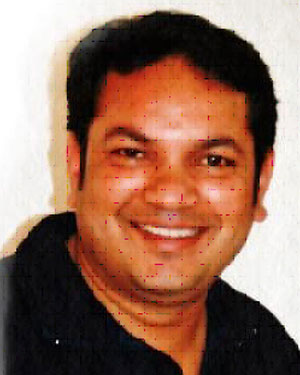 Dipendra is a Certified Trainer on Theatre in Education (T.I.E co.) from National School of Drama-NSD. He has been working with this prestigious institution of international repute since 1996 and continues to be associated with as a visiting faculty. He is also working with The British Council on "Drama in classroom" Project as a lead trainer. Dipendra has led the design, execution and direction of many Teacher workshops, children workshops as well as theatre productions for N.S.D. He has worked with numerous schools of repute such as Modern School, Shri Ram School, Delhi Public School, Ryan School, Salwan Public School etc. He is also involved with colleges like the Jesus & Mary, Lady Irwin, Satyawati in theatre workshops and productions.
Dipendra affiliates with various social organizations working in the field of child rights, women empowerment, alternative education and livelihood like the Hope Project, Salam Balak Trust, Sandhan, Deepaliya, Butterflies, Sadhbhavana, Jagori, Kattkatha.
Dipendra has designed & conducted innovative workshops on stress management, Leadership, Team Building, family Connect & Business communication skills through theatre techniques with different corporate organizations like National Thermal Power Corporation (NTPC), Genpact, G.E Capital, Maruti Suzuki India Ltd., Kabi, H.S.B.C Bank, ore School of Management, Management Development Institute Gurgaon, International Management Institute & IMS. Dipendra is also the founder member of a theatre group "TREE", working on the concept of Drama in ducation, as well as of proscenium stage productions.